Annoying Razer palm rest peeling? Simple clean up
Most who probably have a Razer gaming keyboard have experienced this or started to experience the dreaded peeling of the leatherette on the palm rests. The idea of the palm rest is cool and all but it seems that the material used by Razer doesn't hold up for long. If you google anything for this issue you will quickly be greeted with pictures like this.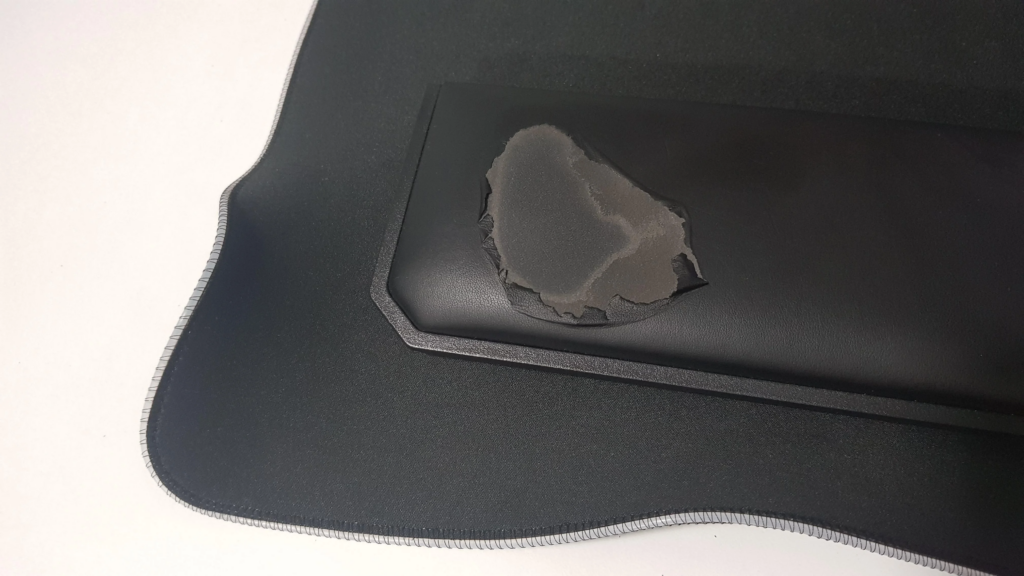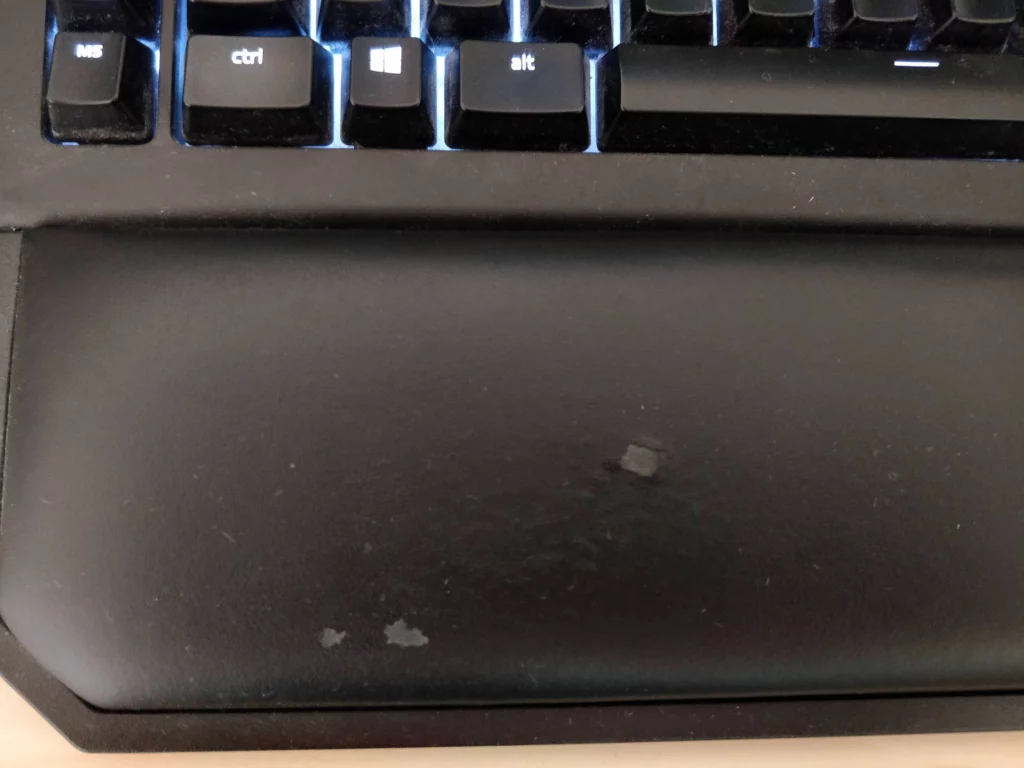 It sucks and is annoying as it continues to peel you are left with fabric parts all over the table and your palms.

My fix
So to circumvent this I went the route of just peeling the whole material off. Exposing the fabric. Now you might prefer the leatherette as opposed to fabric sadly this might not be the ideal solution. But if you don't want to invest in another palm rest for 19.99$ or 34.99$ as listed on Razer's site https://www.razer.com/gaming-keyboards-accessories/Razer-Ergonomic-Wrist-Rest-For-Keyboards/RC21-01470100-R3M1 just to have the same issue come up later on. Then this is somewhat of a fix and you don't have to throw it out at least.
So once the material starts peeling we can easily with our fingers start pushing it to the sites as it starts to peel. This is a bit tedious but starts to go quickly once you get the hang of it. With firm pressure using my thumb, I was able to quickly unroll the leatherette off leaving the Fabric underneath intact without issues.
We want to take it off the plastic cover beneath to get to the fabric that is overlapped underneath to clean it up. So flip over the palm rest. Find the three little sticky pads and remove them to expose the screws underneath and unscrew them.
Once unscrewed I suggest using something flat to wedge between the fabric and the plastic casing on the sides. Preferably a Spudger. You can reference where the clips are located in the photos below.


Once you get one off the others should start clicking off with minimum force. As you can see there is like half a centimeter of fabric left overlapped. What I suggest once peeled off. Wash it. It will have lots of tiny particles still left from the peeling. I personally washed mine in lukewarm water with some hand soap. The day was quite hot and sunny so I dried it outside. Checked it once over as it still seemed a bit dirty I washed it again and dried it. My problem is I made a mistake the first time it was peeling I decided to slap a sticker on it.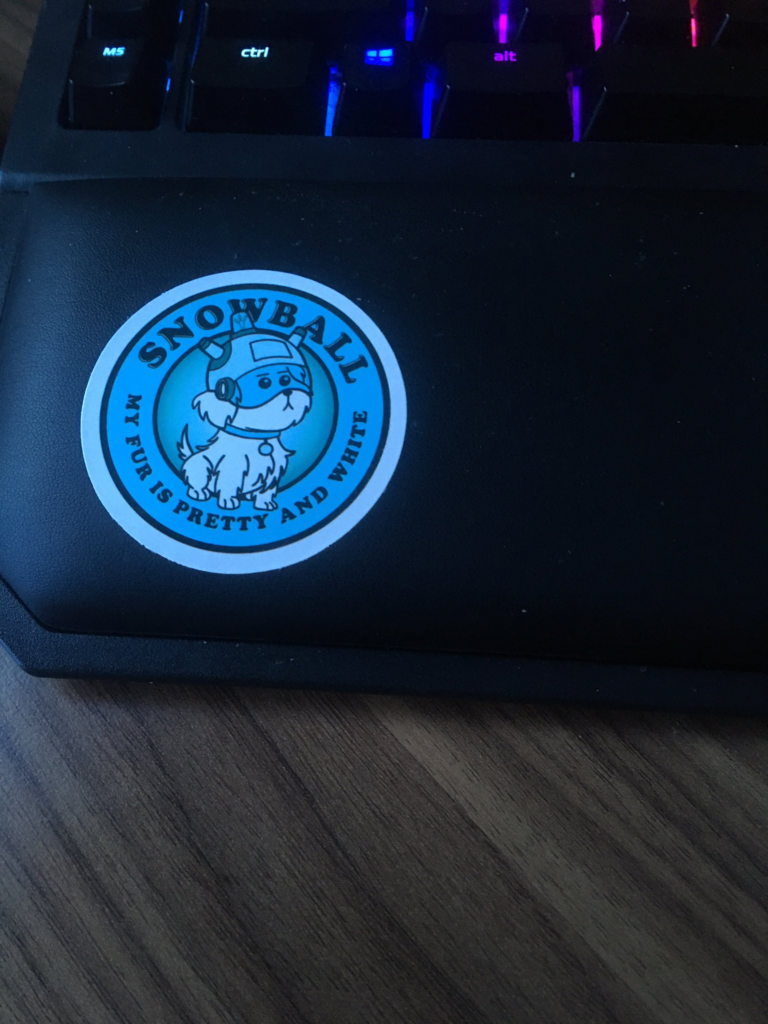 The problem with that is the sticker came off after a while and the fabric got glue stuck to it. As you can see in my final result there is still some glue residue on the same spot. So do not do what I did and don't add stickers on the palm rest. It will still come off and the mess is gonna be a bigger problem.

To sum it up
I think it came out not bad. I have some discoloration of course on the left side because of the sticker and the glue residue. I am still trying to get it off with some rubbing alcohol and hopefully not ruining it completely. Since using it on the fabric I like it kind of even more due to the fact my palms don't seem to sweat so much and there is more breathability. Of course, I can wash it at any point if it gets dirty. However, I would like for Razer to address this in future editions.

That's it for this one I hope it helps you enjoy your keyboard a bit longer.