Great, cheap improvements to your Lay-z-Spa with 3D printing
Even though the inflatable spa itself is easy to set up and use. The majority of maintenance required is to keep your chemicals in check and filters clean. Now in my previous blog post, we were able to add WiFi functionality to the Spa giving us remote control over it. This time we look over the simple additions you could add to your Lay-z-Spa.

Accessories
Bestway does offer accessories for the hot tub and some I find are nice additions. One is the pillows. The additional neck comfort is great and provides some adequate protection from the water splashing in your face constantly when the massage function is on. Although a pillow is not possible to print it is one of the accessories I would recommend from their lineup.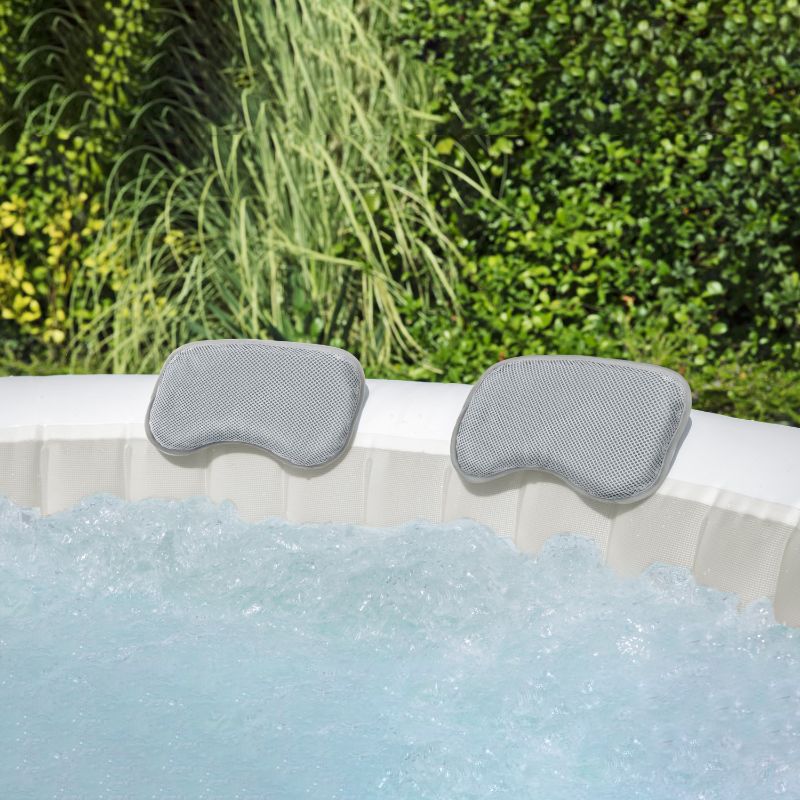 The other one is the drink holder. With it, you get a middle section and two cup holders and you could actually just use the cup holders to have on two sides of the tub and not use the middle part. However, I found a nice little print on Thingiverse that adds a phone holder to it. Although I know that the new models starting from 2021 have cup holders on the pump while using it they aren't really within arm's reach and not as comfortable. This is not a must but by adding a phone holder we were able to for example have a baby cam on to monitor the kids while we soak in the tub.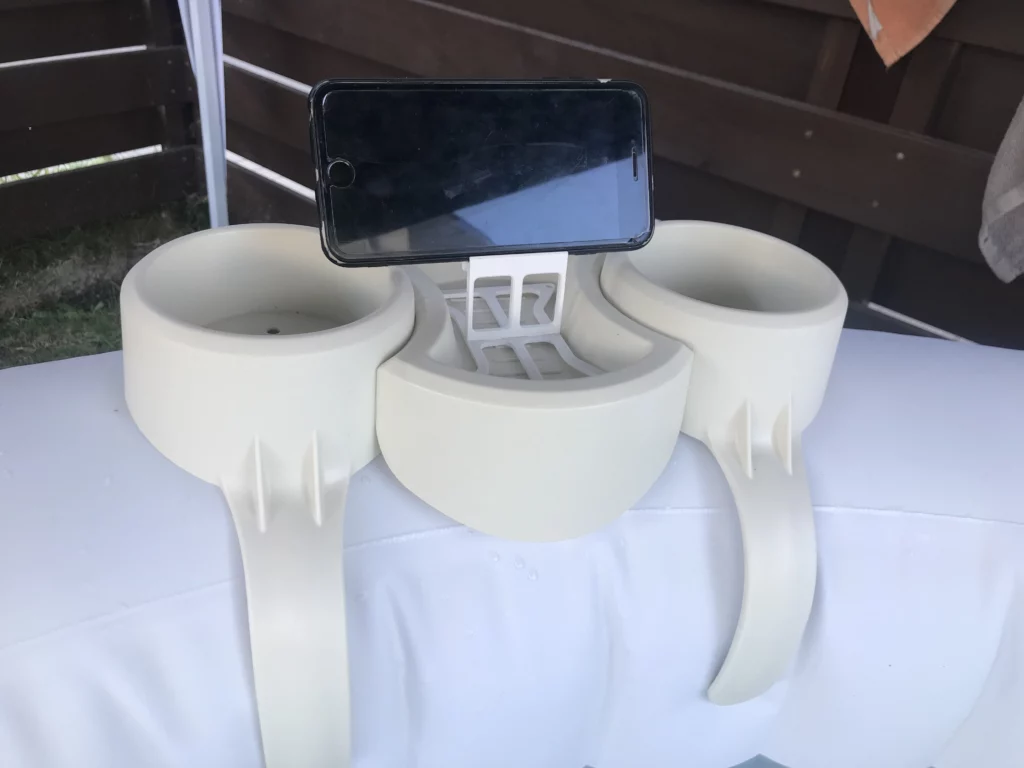 The phone holder exactly like the one picture is available on Thingiverse for you to print:
https://www.thingiverse.com/thing:4440711
If you don't want to buy the cup holders you can actually print a really similar version. Although I haven't tried printing this although it is available:
https://www.thingiverse.com/thing:4820034
There is even a custom version for a singular cup holder and a snack holder on Cults3D although these schematics are paid:
https://cults3d.com/en/3d-model/home/spa-accessories-drink-holder
Now there is also a pool vacuum cleaner that Bestway offers but that seems a bit of an overkill purchase for such a tub. This is why there is a cheaper 3D printed way by printing a funnel that connects to the filter housing and by attaching a garden hose we use the suction of the pump to suck up the debris that will be caught by the filter.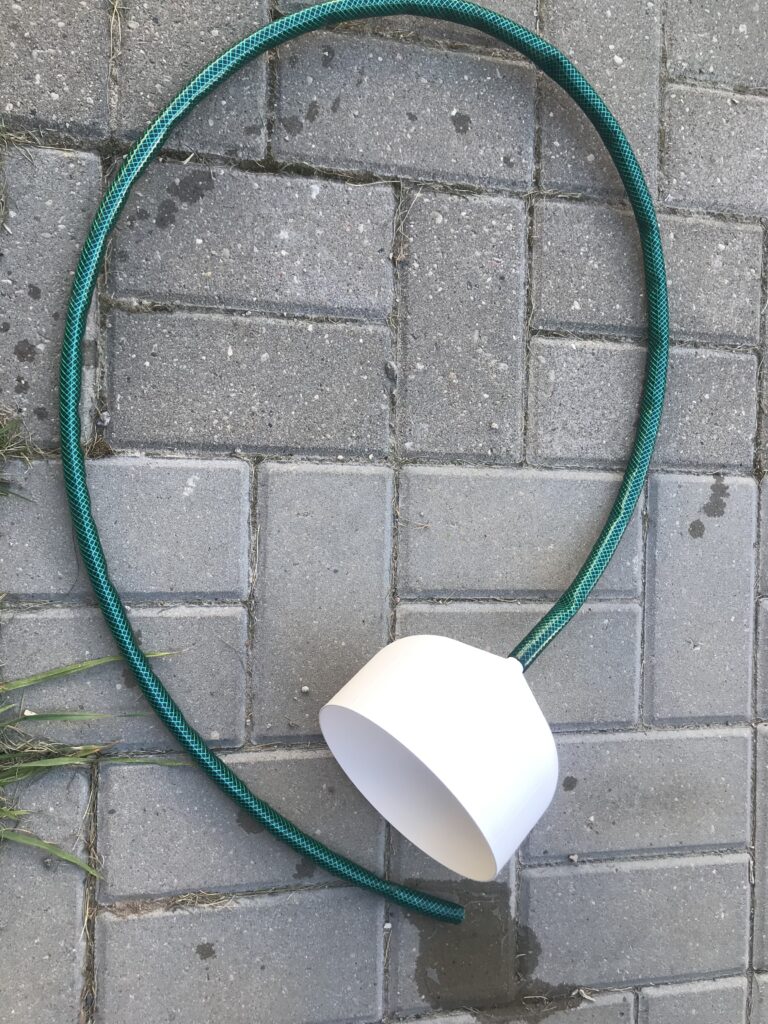 This basically is simple you place the funnel on the filter housing turn on the filtering function and you will immediately feel the suction through the garden hose. Here is a real-life example of it in action.

This is also available on Thingiverse. All you will need is a simple garden hose cut it to length so that it reaches all parts of the tub.
https://www.thingiverse.com/thing:4400803
There is also a remix of this version with a wider nozzle
https://www.thingiverse.com/thing:5333880
A great and quick way to clean the floor of your tub from debris.

My personal modification
Now I have been wanting to add an LED light to the inside of the tub. While there is an official option it really is poorly designed as you have to remove the Chemconnect to be able to place it in the LED light which is annoying if you want them to live simultaneously. Now I have seen on eBay where sellers are selling an option where a 3D printed adapter is placed on the bottom filter screw hole and a LED light is placed inside it. But this also impedes the fact that you would still need to remove it to get to the filter inside to clean it. Now some have mentioned during my searches that they just use one of those suction cups and attach it to the liner wall. But I wasn't sure of the longevity of the solution. So I found some different adapters on Thingiverse for the Chemconnect and created my own model. With an LED light ordered from somewhere like Aliexpress and the remixed model, I made this what came of it.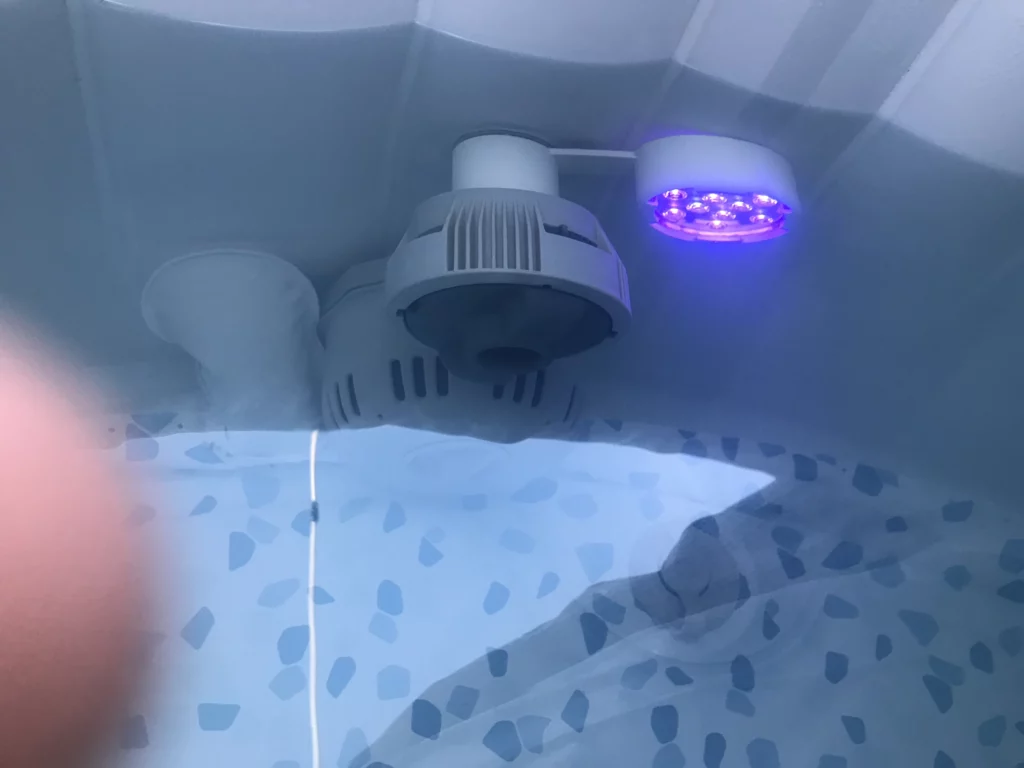 The way it works is it extends the Chemconnect a bit further but allows for the LED casing to be housed at the side. The benefit of the cheap Chinese light is that it has a remote that comes with it so not only can you turn it on and off but choose colors and some default scenes.
My first test was the one in the photo that was printed in PLA plastic. Sadly this has resulted in the adapter breaking down within two weeks which I assume was a mix of being in contact with water and the chemicals.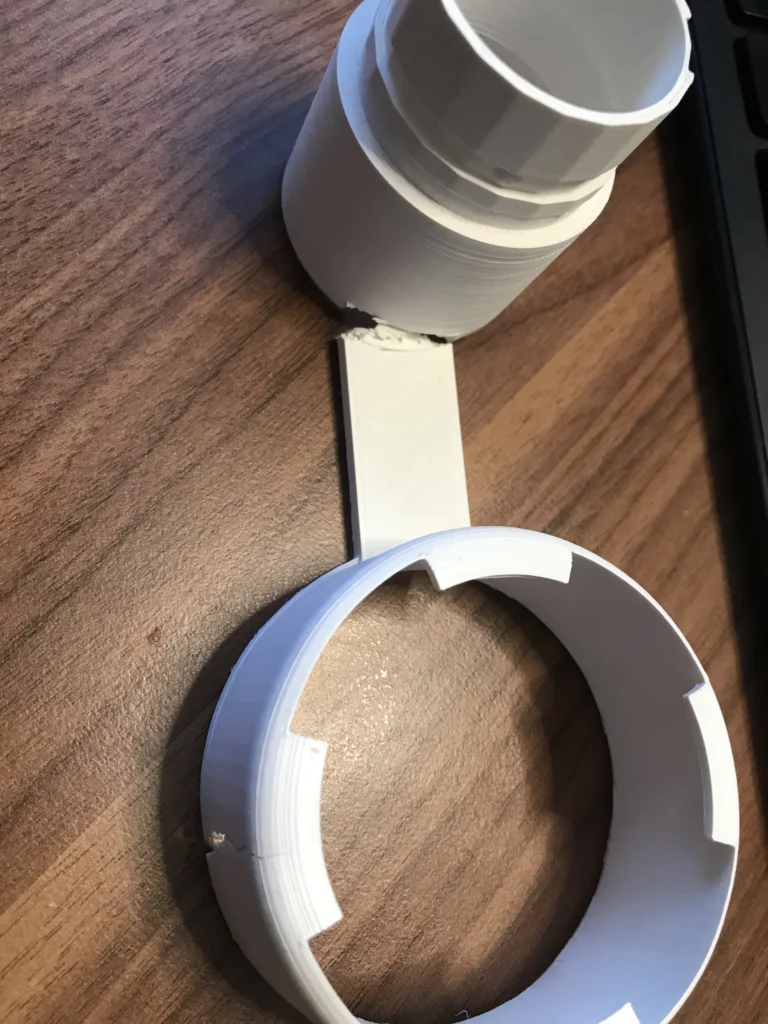 It was cracked and broken in three places without me even touching it. So I decided the next best thing is to print it in PETG. It has added strength and is more resistant to some solvents. I can say that after a month when the hot tub was still out nothing happened to it and it has retained its look and strength and I will be using it next season. There were some upgrades to allow more tolerance making the LED holder ring wider so the LED light sits pretty loose but it won't fall out.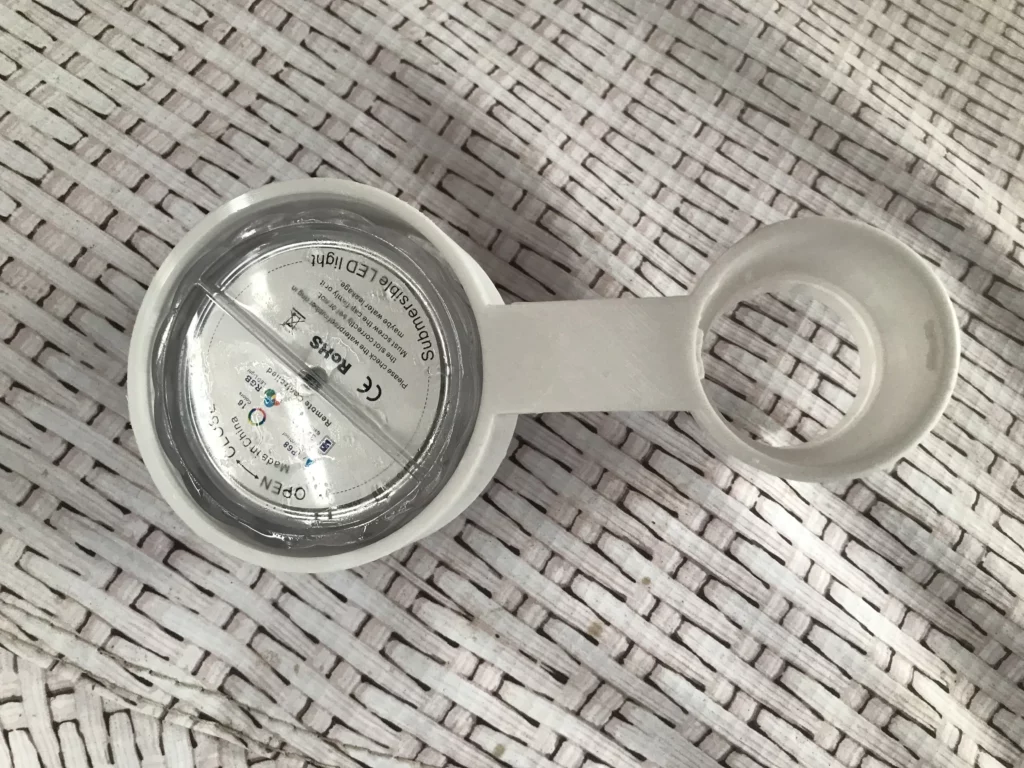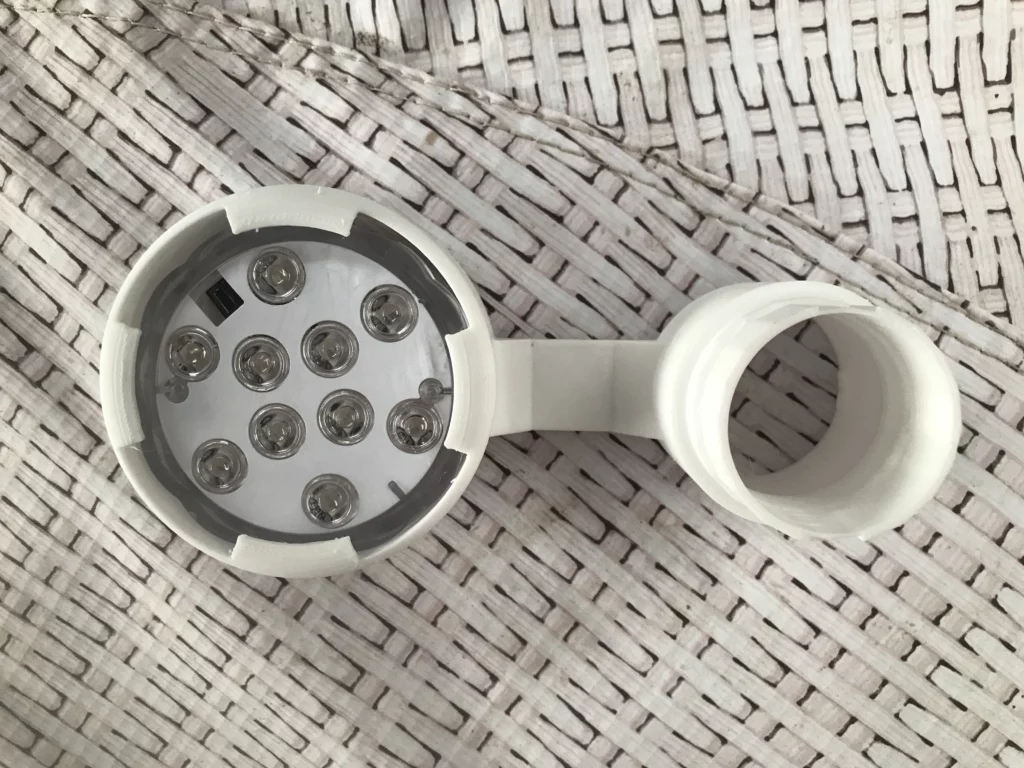 The LED placement is just a drop-in in and the Chemconnect is designed the same screw-on way with just aligning the little teeth to the grooves. Here is how it is attached.
Simple installation and works as intended without impeding any other functions of the Spa.
With a remote to come with it gives you control with ease.

Of course a simple demo of it during nighttime as it easily lights up the whole tub.

As this is remixed from some parts that I found on Thingiverse and made some additions and modifications it is not available on it as I don't really have an account there.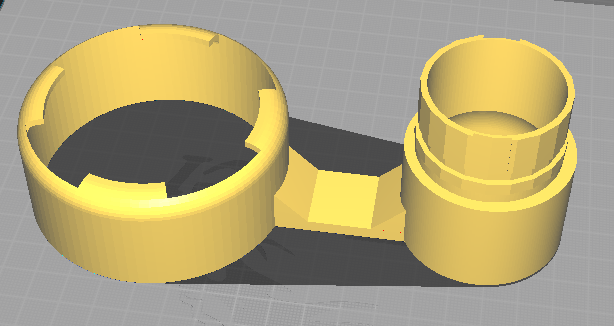 You can get it from Cults3D at the link below:
https://cults3d.com/en/3d-model/tool/layzspa-led-light-holder
For printing, I would recommend printing it in PETG. For print settings, there is nothing specific print in that works best for your printer. The only thing I would recommend is to use 100% infill for the best strength possible.
Wrapping up
These are all the mods and accessories I use for my Lay-z-Spa. There is more stuff to find on sites like Thingiverse even for different models of spas. For my specific model which is the Cancun otherwise, it's just the same as the Miami model most of the basic prints will work with similar tubs.
Besides the above mods, you might wanna take a look at my previous post on how to add WiFi to your spa as well.
https://antanaitis.lt/2022/09/07/wi-fi-on-your-lay-z-spa-make-it-easy-to-remote-control/
That's it for now. I hope this helps in making your hot tub a much more enjoyable experience and easier to maintain.